The

Green Safaris


Photo Contest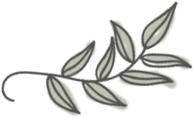 Your safari memories have always been precious, of course, but as of today they will hold extra value. With our new Photo Competition, every one of your Green Safaris memories is a potential lottery ticket to another safari adventure!
We know that when our guests leave our properties and activities, they do so with a year's worth of snaps and videos to share online or to impose upon their family at dinner parties. We would love to see these Green Adventures, and hopefully you would love to return and have some more.
Every couple of months, we will have a competition based on different properties and categories. This means that you will have the chance to win a FREE 3-NIGHT STAY FOR TWO PEOPLE at one of our properties, multiple times a year!
All you have to do is upload your content and convince your loving family and friends to vote for you. The person with the most votes wins. And every now and then, if our team has a favourite, we might hand out an extra prize.
It really is that easy.