Your

African Safari


Journey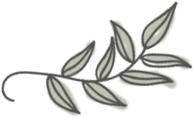 So, you are planning your dream African safari. You may not be certain of the details yet, but we bet you have a wish list of experiences in mind. With seven luxury properties within Green Safaris, each in a hand-picked location and tailored to showcase the best of Zambia and Malawi, we are sure to have an African escape you couldn't have designed better yourself.
From Natural Wonders to secluded island paradises, Nest rooms to electric river cruises, walking safaris to lounging safaris, we want you to have it all. Our team or your favourite Travel Professional will always be available to tailor-make the journey of your dreams.
Meanwhile, we have put together a few simple Green Themes and Green Safari Itineraries in Zambia and Lake Malawi to get you thinking...