Talking Tujatane this World Teachers' Day
Anna da Graca | October 5, 2020
You don't need to go to the circus to see jugglers. Step into a classroom anywhere in the world and there you will find one of the greatest juggling acts being performed almost every day by some of the most important people in our communities – teachers.
What would we do without the commitment and creativity of teachers? If we had forgotten just how crucial they are, this year has definitely reminded us of how much work they put into developing the minds of our future generations. Now that so many children are having to remain at home due to the pandemic, being schooled by parents or (when possible) by dedicated teachers via online platforms, our appreciation for the teaching profession has tripled.
Like so many other international days of commemoration, it seems that teachers should really be recognised every day. This year World Teachers' Day celebrates these amazing people with the theme "Teachers: Leading in crisis, reimagining the future". This is a time for all of us to take stock of how far education has come, to draw attention to the voices of our teachers, and to protect the right to education for children across the globe facing brand new challenges this year.
When Tongabezi Trust School was opened in 1996, it was a small pre-school that welcomed just 15 children from Simonga, a village outside of Livingstone town. Now, almost 25 years on, over 280 students are enrolled in the school, with ages ranging from three to 17 years old. The building has also expanded, and now includes several classrooms, an art room, library, music room and amphitheatre, sports grounds, and a canteen. And not one Tujatane student pays school fees. Most of them walk to school each day, some from over 2 hours away, in order to receive an incredible education that they would not otherwise be able to afford.
The Trust also supports over 60 children who have enrolled in secondary schools across Zambia and many of the school's alumni are at universities and colleges all over the world. Throughout the years, the students have gone on to become everything from accountants to engineers, lawyers to clinical officers, pilots to teachers.
The school's other name, Tujatane, is the Chitonga word for 'let us all hold hands together'. While we may no longer be able to physically hold hands, the name speaks to the spirit of love, care and growth that the school is built upon. Year after year we have watched the students of Tujatane flourish under the guidance of their enthusiastic and dedicate teachers. These are teachers that come to work each day because they are invested in making each child's future shine that much brighter.
Our Teacher Sponsorship programme enables donors to support the dedicated staff of Tujatane, and directly impacts the lives of our teachers and therefore the children they work with. At the end of every term, sponsors receive updates and photos from their teacher so that everyone remains connected despite the physical distance.
Just as important is the Educate a Child programme, which helps with the general running costs of the school and gives sponsors across the world the opportunity to contribute in a meaningful way to empower the lives of some of Zambia's most underprivileged children.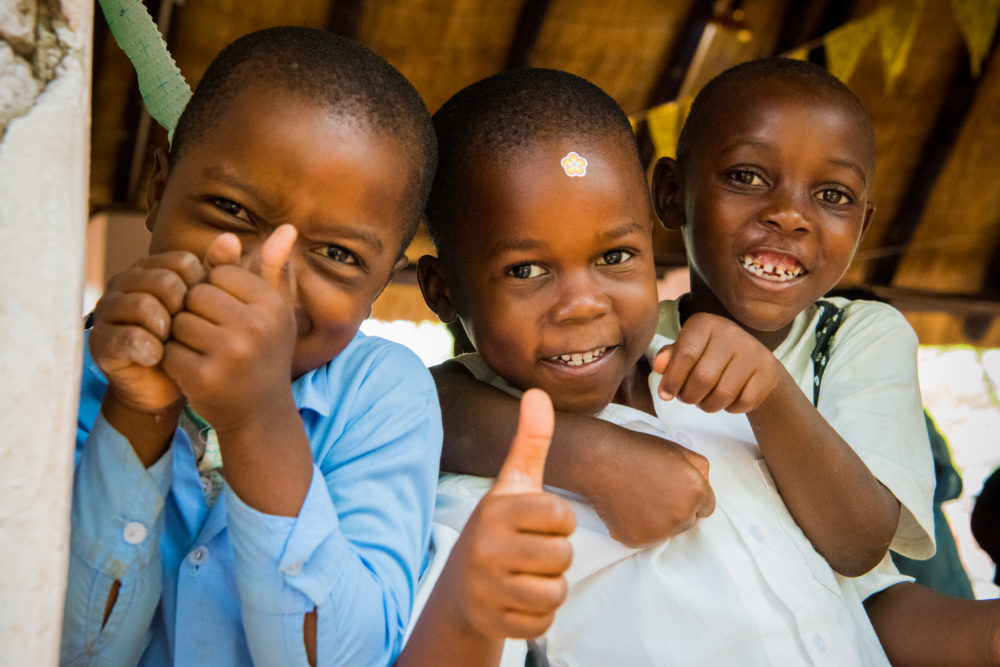 We hope to see you in the near future and show you the incredible happenings at our school. In the meantime, take a look at the different ways you can support the teachers and children of Tujatane.